Overview
The training is delviered in two modules
Internal Auditor Training
Core Tools
IATF 16949 Internal Auditor Training course aims to provide students with the knowledge and skills required to perform an internal audit of part of automotive quality management system based on IATF 16949:2016 and report on the effective implementation and maintenance of the Management System in accordance with ISO 19011
Core Tools Training with ISDE provides the understanding of the Quality Core Tools. The ISDE approach emphasizes the linkage between the tools and clearly illustrates the value of developing the Quality Core Tools with respect to each other.
Course Agenda
IATF 16949:2016 Requirements and Interpretations including AIAG Core Tools
Process auditing theory and skills development
Hands-on process auditing exercises including practice auditing
Identifying processes – management oriented, customer-oriented, and support-oriented processes
Process auditing tools – process flows, process matrix, turtle diagrams
Best practices for IATF 16949:2016 internal auditing
Overview of the AIAG Core Tools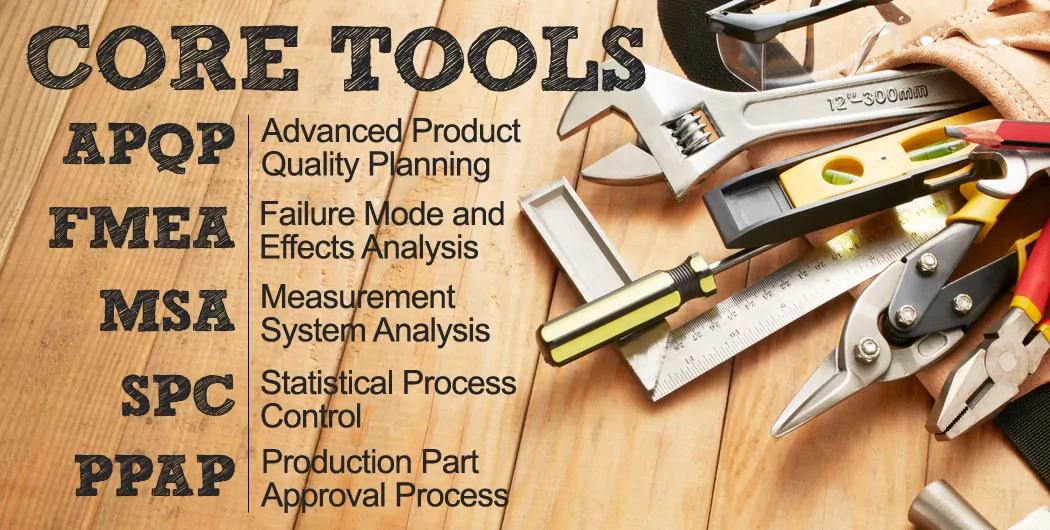 Learning Objectives
Improve internal auditor skills for IATF 16949:2016 requirements, including risk based thinking and requirements related to the scope of audit
Gain introduction to and understanding of automotive process auditing approach
Utilize personal skills and build new tools, including example process audit checklists, to perform process audits of your unique processes
Learn audit planning, scheduling, conducting, and reporting
Understand the definitions, purpose and value of the Core Tools
Learn how to properly evaluate the PPAP, FMEA, Control Plan, SPC and MSA documents
Improve understanding, knowledge and performance for all team members involved in core tool activities
Improve Internal Auditor knowledge to increase the value of the audits
Who should attend ?
Quality executives/managers in Automotive Supply Chain (and also from non-automotive, if interested)
Management representatives
QMS Consultants
Personnel wishing to attend higher level courses such as Lead Auditor courses